2 tags
7 tags
Oblivious
Who wouldn't love a new movie that shows Tom Cruise behind the controls of an aircraft during a dogfight? That the dogfight happens in the future against robot drones on an Earth that's been ravaged by a war with aliens should make it all the more exciting. Top Gun 2.0. But alas the new movie, Oblivion is filled with these ultimately disappointing moments that are more likely to...
3 tags
To The Wonder and Why Malick Matters
Terrence Malick's latest film, To The Wonder, picks up where his previous film, the Palm D'Or winning The Tree of Life, left off and, like virtually all of Malick's filmography, eschews dialogue and continuity in favor of emotional tones and, well, vibes. You're meant to discern the feel of the scene without knowing the exact thoughts or motivations of the movie's...
13 tags
LA Theatreworks streams Awake and Sing! with Mark... →
A radio play broadcast of the Odets classic that also features Richard Kind.
Scorsese Talks John Ford's The Searchers →
Professore Scorsese gives a quick lesson. Afterwards, stream the movie on Amazon Prime here or Netflix.
Kate Spencer: On Seeing Lena Dunham Naked →
katespencer: When I was 10 years old, some moms in my fifth grade class organized an end of the year pool party for our entire grade. It was one of the first times I can recall being sent into a tailspin of anxiety for weeks, because it meant I had to wear a bathing suit in front of my classmates. After many… Brava!
14 tags
5 Great Snow Movies
With a historic storm bearing down the northeast, I thought I'd share some fun snow movies that are sure to entertain you while you're trapped inside. TOUCHING THE VOID A docu-drama that tells the incredible true story of two climbers who are separated by an avalanche and their impossible climb off the mountain that has entombed them. The book on which its based is a classic and...
3 tags
The Grey Reminded Ed Koch About The Time He Wanted... →
Because the only thing missing from 1970s New York was wild wolves.
9 tags
The Ten 2012 Films For Which I Am Most Grateful
As before, this is not a best-of list. That would be pedantic and silly. Why would you want to see the best of any art, if such a thing even existed? Art should be edifying, tragic, provocative, humorous, trashy, and thought-provoking. These films did this and more and I am thankful for them and their creators. 10) Cloud Atlas  I'm still not sure what this movie was about. Reincarnation?...
10 tags
Zero Dark Thirty and Search for the Sublime
There are two competing narratives in Zero Dark Thirty, the long-awaited movie from Oscar-winners Kathryn Bigelow and journalist-turned-screenwriter Mark Boal. The first is the meta-narrative involving the various investigational methods, both physical and intellectual, that were deployed over ten years to corner and eventually kill Osama Bin Laden in Pakistan in May of 2011. This is what most...
5 tags
The first look at the upcoming Stanley Kubrick... →
This looks amazing. They've gotten production designer Patti Podesta to create a wholly immersive experience for the 600 or so items in the exhibit. Stanley Kubrick opens November 1st at LACMA and runs through June 30th, 2013.
6 tags
Giorgio Moroder has been uploading classic disco... →
Like Scarface stuff.
11 tags
Stream the entire soundtrack to RZA's The Man With... →
Songs by Black Keys, Kanye, Wu-Tang, Wiz, My Chemical Romance, Talib, Ghostface, Mef, and Raekwon. Originals and Stax remixes. Might could have to get this.
6 tags
Argo See Dis
Jimmy Carter has released one hell of a campaign ad…thirty years too late. It's called Argo and its the latest stop on filmmaker Ben Affleck's descent into sentimentality that began with such promise in Gone Baby Gone. At the end of Argo audiences will be cheering and hollering at a largely unfamiliar (and bygone) America that can't shoot its way out of a Middle Eastern...
4 tags
The Amazing (and Expansive) interview with Andy &... →
Because filmmakers don't reference Picasso, Joyce, and Schopenhauer anymore.
17 tags
The Playwright Auteur
The history of playwrights leaping to films is rife with some successes and many failures. It's just a different part of the brain. Dialogue versus action, voice projection versus closeups, all these and more can trip up even the most seasoned playwright. Yet two of Ireland's modern theater titans, Conor McPherson and Martin McDonagh, have managed to not only write films that are...
12 tags
Listen to Orbital's entire score to the Pusher... →
Once upon a time, a Danish auteur named Nicolas Windig Refn made a movie called Pusher. It detailed the mundane comings and goings of a Copenhagen drug dealer and the international cast of characters that he encountered in his everyday life. A deal goes bad (doesn't it always?) and he struggles to keep his head above water. The movie was notable for its hyper realistic style and...
2 tags
Chrisopher Guest is assembling his usuals for a... →
We've got Fred Willard, Michael McKean, and Ed Begley Jr. reuniting with Christopher Guest to make some Guffman/Best in Show/Mighty Wind action. And it's on HBO. 
4 tags
The Disturbing Master
In the new Paul Thomas Anderson movie, The Master, Lancaster Dodd, the character played by Phillip Seymour Hoffman, asks of Joaquin Phoenix's character, "Do your past failures bother you?" We could ask that of the movie's director, as well. Because The Master is the brilliant culmination of all of Anderson's signature cinematic tics, not unlike Wes Anderson's...
11 tags
Listen to Johnny Greenwood's entire score of The... →
A P.T. Anderson film is an event because he is one of the singular voices in film today. That he has retained Radiohead's Johnny Greenwood, with whom we worked on There Will Be Blood, is a good sign for the movie. It opens this Friday and you should see it in its 70mm format. Collider has posted the entirety of the soundtrack for your listening pleasure…just enough to tide you over...
9 tags
Tarantino and the Rise of the Obscure
There's an upcoming reality show about a toy hunter. He goes around the country and tells people how much their toys are worth, a la Antiques Roadshow. On the internet you can find a group dedicated to every conceivable esoteric corner of human interest, from sneakers to racist memorabilia. And nowadays every successful movie franchise has a cult following that militantly defends its...
4 tags
Tony Scott, The Last Action Director
It was always easy to dismiss Tony Scott as a director who was all style and no substance. His aggressive camera movements, hypercolor saturation, and misty blue lighting were used to no subtle effect in almost all of his films. The Academy will sadly never get its chance to give an Oscar to the man that had Travolta saying to Tony Soprano, "Eat my bunghole, motherfucker!" But Tony...
4 tags
Roger Sterling joins Arrested Development →
Two of the greatest shows ever, Mad Men and Arrested Development, will now be forever linked by the presence of John Slattery. Heaven. 
4 tags
Help Lars Von Trier's Next Project →
Lars Von Trier, the Danish provocateur, is putting together a film project from artist submissions. Inspired by six pieces of art, filmmakers are asked to make something no longer than five minutes. The pieces include a scene from Father by August Strindberg, the Yes monologue from Joyce's Ulysses, a painting by Guaguin, Sonata in A major and Piano: 1 Allegreto Leg Moderato by César Franck,...
Nicolas Windig Refn to bring BARBARELLA to TV →
Sounds bloody delicious!
1 tag
Watch
THE IRAN JOB is the extraordinary documentary that follows Kevin Sheppherd, an American basketball player who plays for A.S. Shiraz in Iran, and the bond he develops with three Iranian women. The film will hold its world premiere at this week's LA Film Fest on Friday, the 15th, followed by another screening on Sunday, the 17th. Tickets and information can be found here.
7 tags
Al Pacino to play Glengarry's Shelly "The Machine"... →
After playing Ricky Roma in the 1992 film version directed by James Foley, Pacino will now play the Jack Lemmon role. The original Broadway version of Glengarry, written by David Mamet, featured Joe Mantegna and Robert Prosky.
4 tags
None More White
I first heard of the great director Samuel Fuller from a friend during my college years. He loved a movie called The Big Red One, which I had embarrassingly never heard of. I eventually saw TBRO and worked my way back through Fuller's body of work. The good folks over at Criterion have recognized him as an American original and released a few of his masterworks including Pickup On South...
8 tags
CHECK OUT THESE MARVEL THEMED REEBOKS →
I don't normally like cheesy clothing tie-ins, but some of these are kinda rockin'
4 tags
Fraggle Rock, the movie, now has writers →
3 tags
4 tags
A Summer Movie for Grown-Ups
Summer brings the annual Hollywood piss parade on your favorite childhood toy/game/cartoon/comic book. Nothing's sacred (and nothing should be), so it's time to let go of childish things, grow up, and stimulate your adult brain with the kinds of stories that fueled your imagination as a youth. Alas, depending on studio blockbusters for adult stimulation is like sucking on candy corn...
14 tags
If Sight & Sound Asked Me the Top Ten of All Time
I am assuming that Sight & Sound's editor (he's Nick James, bitch) has lost my invite in the mail. So here are my picks for the Top Ten Greatest Films of All Time poll. I have seen many but still feel like I have not seen enough. Here goes. Week End (1967, Jean-Luc Godard) Withnail & I (1987, Bruce Robinson) The Wages of Fear (1953, Henri-George Clouzot) The Fallen Idol (1948,...
4 tags
A Remembrance of Carlos Fuentes, My First...
I had to pull my car over when NPR announced the death of Mexican writer Carlos Fuentes. My hands were shaking and I had a tremendous sense of déjá vu since my other hero of letters, Christopher Hitchens, had only just died this past December. I immediately regretted not having read much of Fuentes since high school as one regrets not keeping in touch with a close friend after a cross-country...
4 tags
Check out the lovely posters for Scorsese's... →
5 tags
Drug Dealer Gives The American Taxpayer 10% Stake... →
A complicated case that would make a hell of a Mel Gibson movie. Joel Osteen's involved, too.
3 tags
Gloom and Glasnost
It's a rare film that draws your attention to what is not onscreen. While watching the Russian movie Cargo 200, a deadpan horror film set in the twilight of the Soviet era that looks to have been shot in a lesser developed Pittsburgh, I was captivated by the missing elements to which filmmaker Alexey Balabanov draws our attention. Humanism, morality, and personal responsibility are banished...
Godard is filming in 3D →
The greatest filmmaker alive is making a movie with a talking dog.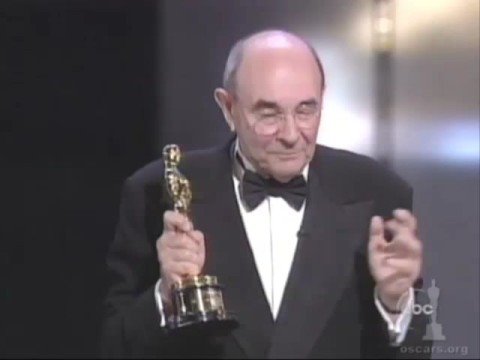 9 tags
Paradise...yawn.
This weekend I watched two movies set in lush tropical locations and found them both, despite myself, to be quite boring. While I can't point to their setting as the main reason for how unimpressive the stories were, I am wondering if the beauty of a film's location can adversely affect the effort that filmmakers put into a production. It's as if someone says,...
14 tags
RACING DREAMS, an incredible award-winning... →
Racing Dreams follows the lives of three go-kart racers who have tremendous hearts and a need for speed. Directed by Oscar-nominated Marshall Curry (who also directed this year's If A Tree Falls:The Story of the Earth Liberation Front and the Cory Booker doc, Street Fight), Racing Dreams won the Tribeca Film Festival's Best Documentary Feature Award. The film is available until March...
30 tags
Cinemario's Top Ten Stunners of 2011
So this is not a list of the year's best films. Nor is it any sort of complete list since there are still many movies that I haven't seen. But of the movies I saw in the theaters in 2011, these were the ones that stayed with me. I recommend these films for anyone who is looking for something out of the ordinary. You may not love them, but you will remember them. 10) DOGTOOTH ...
5 tags
Marty Scorsese's Op-Ed on why his Hugo doberman... →
James McBride's Stinging Letter About The State of... →
Recently Spike Lee made the news by announcing at Sundance that his latest film, Red Hook Summer, had to be independently financed because of Hollywood's lack of interest in black stories. That, coupled with the two actress's Oscar nominations for The Help, has prompted author James McBride (who co-wrote Red Hook Summer and The Miracle of St. Anna's) to write a stinging...
12 tags
Godard's Week End: An Appreciation for Outlaws
In Pictures at a Revolution: Five Films and the Birth of a New Hollywood, author Mark Harris describes the genesis of Bonnie and Clyde. Written by two Esquire writers who knew little about cinema and nothing about how to write a screenplay, Bonnie and Clyde ended up being the equivalent of a machine gun attack on the old studio system and the moribund Hays Code to which it adhered. We have the...
4 tags
Jonny Greenwood of Radiohead will score the new... →
12 tags
Focus Features has Screenplays of some of the... →
The movies include Tinker, Tailor, Soldier, Spy, along with Beginners, Jane Eyre, Pariah, Hanna, and The Debt.
8 tags
Fox Searchlight has Five Screenplays for Your... →
The scripts include The Descendants, Shame, Win Win, Martha Marcy May Marlene, and The Tree of Life.